Boutique Wine Estate

Prestigious Wines
Over the last few years Quinta dos Vales has become one of the leading wine producers in the up-and-coming Algarve wine market.
Under the brand "Marquês dos Vales" the carefully named ranges of "Selecta", "Primeira Selecção", "Duo", "Grace Vineyard" and the new "Vinho Frisante" present a superb variety of red, white and rosé wines. In 2013, a new brand was created – "Dialog" – an elegant red wine cuvée of Cabernet Sauvignon and Petit Verdot.
To date these wines have celebrated extensive national and international success with over 100 medals and awards in such acclaimed competitions as the "Concours Mondial de Bruxelles", the "International Wine Challenge" and the "International Wine and Spirit Competition", and many great reviews by professional periodicals and wine critics.
Quinta dos Vales was even honoured with the trophy for "Portuguese Producer of the Year 2013" by the China Wine & Spirits Awards Best Value.
And there is no sign of this success slowing down, perhaps due to the sole guiding criteria behind the creation of these prestigious wines: Quality.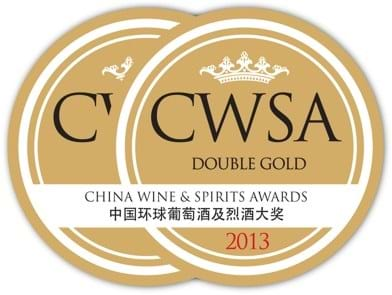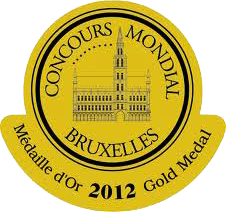 Vineyards
The vineyards are laid across a total of over 20.6 hectares, around 18.4 hectares in Quinta dos Vales next to the winery itself and another 2.2 hectares in strategical areas of the central Algarve.
With the earliest plantings going as far back as 1998, the grape varieties include an array of both national and foreign grapes such as Syrah, Petit Verdot, Cabernet Sauvignon, Malvasia Fina, Aragonês and Viognier.
Reorientation of the wine strategy has been important, as the market has switched in the last few years. As a result, in 2008 five hectares of new whites were planted with the current wine production being divided into around 60% red, just over 30% white and up to 10% rosé.
Winery
With the change in ownership in 2007 came an extensive modernization of the entire production process, introducing technology to ensure flawless precision.
The wine cellar was also completely renovated, fitting it with modern high standard equipment and the best French oak barrels for ageing the wines.
Production
Positioned as a boutique winery, current production totals 100,000 litres of wine per year.
Based on both traditional and modern winemaking techniques, each stage of production has a very strict selection criteria and to ensure top quality is achieved there are several procedures in place: quantity limitations through green pruning, daily readings of the grapes' acidity and probable alcohol levels to ensure the harvest takes place at the right time, hand-picking only the best bunches and a further careful selection in the wine cellar.
Each variety's vinification is done individually and their evolution controlled in the best French oak barrels. Any variety that does not reach the high quality standard is immediately eliminating.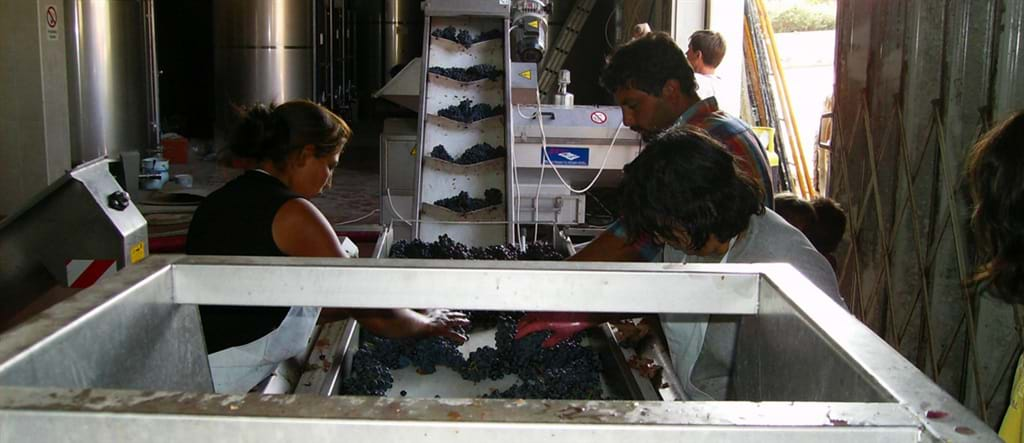 Team
The grape selection, combination and development are the elements of production that require specific expertise. For this stage the in-house wine engineer cooperates with the owner as well as two top oenologists, Dorina Lindemann and Paulo Laureano, who consult throughout the entire production process.
This is an important aspect for Quinta dos Vales as it further sets it apart from mass producers. The aforementioned group loosely predetermines the wine orientation but much leeway is left for adaptation and evolution.
This strategy was particularly fruitful back in 2008: the Touriga Nacional variety was exceptionally good and a last minute decision was made to produce a varietal to take advantage of this good fortune. Within months of its release it was honoured as one of the 10 best Touriga Nacional in Portugal, unheard of for an Algarvean wine.
Gallery