Boutique Wine Estate

Degustations & Tours
As well as the events business, the normal day-to-day at Quinta dos Vales involves commented wine tastings, guided tours of the winery and cellar, and excursions around the estate's grounds.
By prior arrangement, visitors may also enjoy lunch or dinner, provided by a subcontracted caterer, accompanied with three or five wines.
A lovely 2ha animal area has both exotic and local farm animals such as sheep and goats native to the Algarve, fowl, pot-belly pigs and a large group of small deer. This area is both fun and educational for children.
Sports
Quinta dos Vales has partnered up with Archery Club Algarve for people to test their skills on the on-site archery range.
Guests in the rented accommodation also have access to an artificial grass tennis court and bicycles for local cycling.
Various trails around the grounds provide scenic walking or jogging routes.
Any keen golfer will be spoilt for choice with over 30 golf courses spread across the Algarve's varied terrain.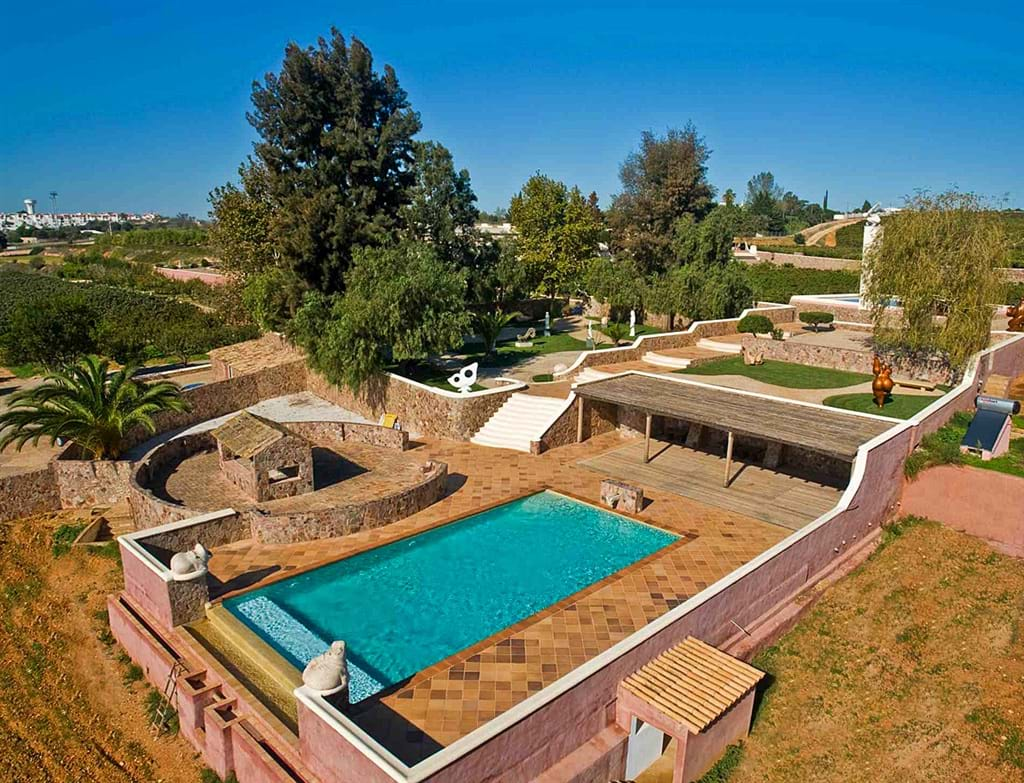 Relaxation
As well as the private pools, guests can use the communal infinity pool or relax in the sauna.
An outdoor pizza oven, playground and picnic area means fun for all the family.
A short drive from the wine estate will take to some of the best beaches and spas the Algarve has to offer.
Gallery