Boutique Wine Estate

Wine and art have always complimented each other, but never more so than can be noted at Quinta dos Vales, where the stunning sculptures can be enjoyed together with high-quality award-winning wines.
In the several garden locations is a collection of well over one hundred pieces in different styles, materials and sizes, some up to five metres in height.
The ideas behind the unique art are the same that drive the evolution of wine - both are linked to the traditional but also explore new experiences, limits and directions.
Most of the sculptures that can be seen around the property were designed by a German creator and produced with the assistance of KHSculptureGroup's craftsmen. Some of the pieces are developed in partnership with local artists and friends, adding to the artistic diversity.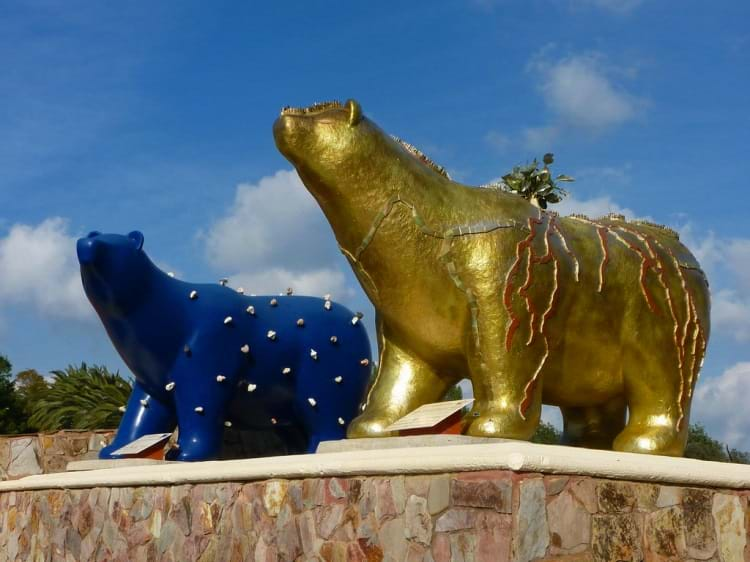 In the past years several exhibition projects have been developed from Quinta dos Vales with themes like "Evolution" in the "Dance of the Bears" project or "Passion" in the elephant art project of the same name. These projects garner much attention and the demand for them has increased greatly, and not only locally.
At these exhibitions the wine is often served or at least promoted which allows the wine estate to reach a far wider audience. The estate itself is also promoted at these events as a unique excursion destination.
Gallery