Luxury Estate with Vineyards

Spa
An entire floor is dedicated solely as a spa and leisure area. This floor has everything you need for total relaxation including a sauna, Jacuzzi, infrared cabin, massage room, rainforest shower, colour shower, relaxation chairs and heated spa beds. Its controlled microclimate remains warm the year round making it pleasant every month of the year.
Secondary amenities such as fitness room, for a physical workout, and second lounge for unwinding are both found on this floor.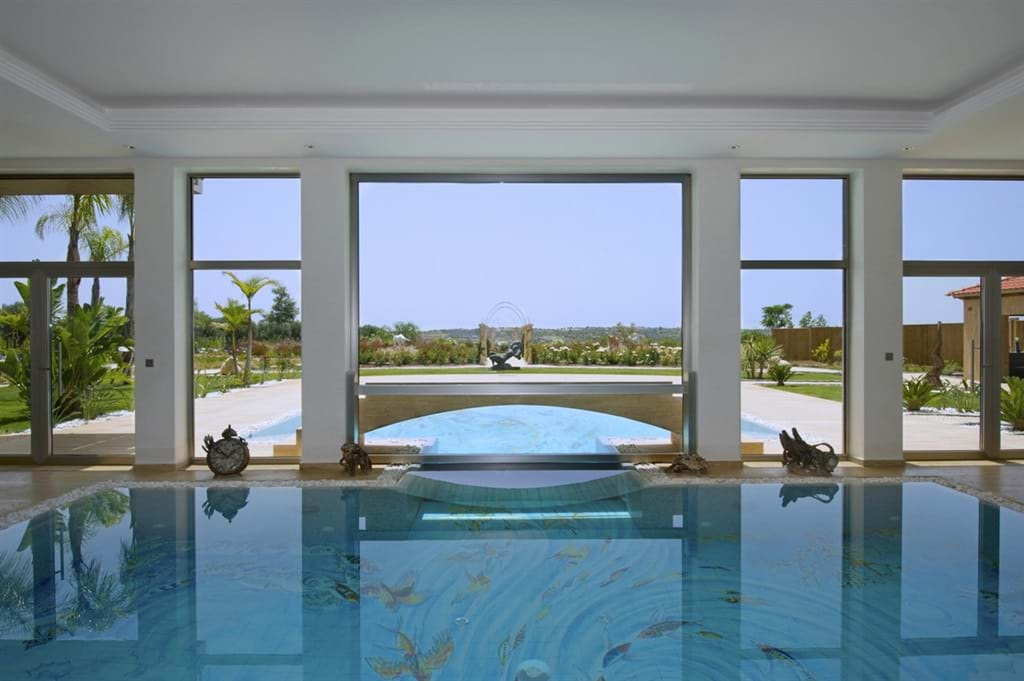 Swimming Pool
The exquisite heated pool combines the freedom of an outdoor pool with the comfort of an indoor one. Its constant year round temperature allows independence of the weather, and its controls are fully automated.
The high-tech elements are designed to achieve efficiency with minimized maintenance and heating costs. The skin friendly water has the quality of drinking water as a result of the ozonization process.
Breathtaking custom-made mosaic artwork decorates the bottom of the pool and the 37 underwater speakers offer a sound experience like no other. There is also a counter current system, as well as massage jets and a geyser.
Gallery